Using a combination of research and experience, we provide strategic people solutions. We help our clients attract, retain and develop the right level of talent to achieve high quality outcomes.
TDA HR partners with our clients from the outset and an experienced consultant is responsible for all client and candidate facing activity. We place permanent and contract HR professionals into large corporate or smaller privately owned business within Financial Services, Professional Services, Energy and Technology. We recruit across all major HR disciplines including Generalist, Learning & Development, Employee/ Industrial Relations, HR System and Reward, Expatriate Management and HR Operations up to Managing Director level.
Our bespoke offering provides a personalised and discreet service and allows us to forge long-standing and trusted relationships with both clients and candidates.
If you would like support with a confidential or senior hire, please see further details on our Executive Search Services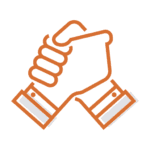 Permanent
Since 2012, TDA HR has been working with many small and medium-sized enterprises and a selection of global organisations, successfully placing HR professionals into permanent jobs across all HR disciplines at all levels.
As your People Partner, we possess unique HR and Resourcing capability and experience. We delve deeply into the role, our client and each candidate's suitability. We leverage our extensive network and experience to ensure the perfect fit for client and candidate.
Our consultative approach is apparent throughout the process, which will always be open, fair, timely and discreet.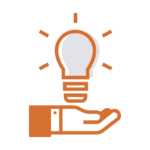 Interim
We place candidates into either Fixed Term or contract, day rates roles. We have an extensive network of high calibre interim candidates who are viewed as an extension of our brand.
Whether you have a Limited or Umbrella company or need support with determining your correct market range, we have the skills and in-house expertise to support you. We pride ourselves on our ability to act and deliver on challenging interim assignments, without compromising on delivery or the calibre of our candidates.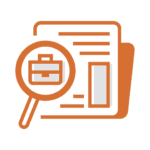 Search
Our offering to clients is uncompromisingly discreet and the process can be tailored to suit your specific requirements and diverse solutions. Our Search timeline from Engagement, Search Execution, Short-list & Refinement through to Final Section is usually 7-10 weeks but can be expedited and bespoke to your specific search requirement.
Rebecca Beer, Managing Director at TDA HR will be your People Partner for all Executive Search mandates and will consult, support and provide regular updates throughout the process. It is important to us at TDA HR that the candidate and client experience is professional and memorable. We take every care to ensure that the best person for the job is identified through a fair and rigorous process.
Recent mandates include a Head of HR (Oil & Gas), Head of Resourcing (Professional Services) and Head of HR (SME – Financial Services).